| | |
| --- | --- |
| Site Updated: | Page Updated: Wed, Jan 03, 2007 |
Why?
Why bother to go to all this work? There's a bunch of reasons but it really boils down to four main reasons: Ravin, Devlin, Vincent, and Kiana -- my grandchildren.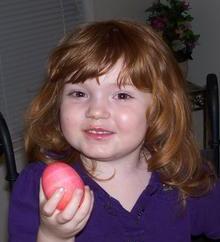 Ravin
Born October 21, 2002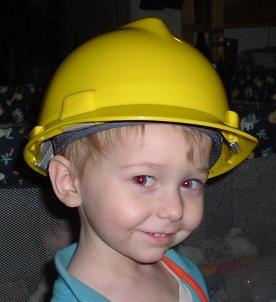 Devlin
Born January 6, 2004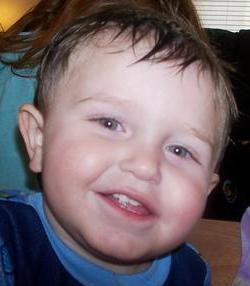 Vincent
Born October 16, 2004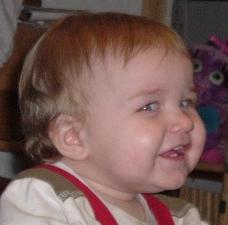 Kiana
Born September 25, 2005
Many of my design decisions are being based largely on the assumption that one or more of these critters will be travelling with me. For example, I bought a knife safe that I will use to put the kitchen knives up where children can't reach them. Also, I'm planning to get some paper plate, bowl, and napkin dispensers which I will mount down low so the kids can serve themselves if they wish. The goal is a minimum amount of effort and stress with a maximum amount of enjoyment for everyone involved. (Especially me.)
Considering that most kids find a stack of pebbles and a puddle entertaining, there are hundreds of places to go and things to do in Alaska. However, I enjoy three places so much I'll go there by myself, in addition to taking the grandchildren.
The first of these is Homer, Alaska, and especially the Homer Spit. To see why I like it so much, try:
A Photographic Tour of Homer, courtesy of rotorhead and the Just Alaska Forums
Once this has whetted your appetite, try:
The Homer Spit - Kachemak Bay Webcam, also courtesy of JustAlaska.net
The second of my favorite Alaska places is Valdez. Here are two views of the Valdez harbor and the Port of Valdez:
Eastward and Westward, both courtesy of the Alaska Region Headquarters of the National Weather Service
I debated if I should include the third of my favorite Alaska places, Seldovia, because I really can't take a motorhome there. (It's located across Kachemak Bay from Homer and you can't get there by road.) Still, it is one of my favorites, so, here's several views:
Seldovia Web Cams, courtesy of Seldovia.com
For those who aren't satisfied with this taste of Alaska, here's a link to web cams scattered throughout the Alaska road system:
Alaska's Road Weather Information System, courtesy of the Alaska Department of Transportation & Public Facilities
Enjoy! The camera on the Richardson Highway @ Thompson Pass MP 25.7 in the Anchorage - Delta Jct - Tok - Valdez Corridor is a special favorite of mine ...