| | |
| --- | --- |
| Site Updated: | Page Updated: Sat, Jan 06, 2007 |
Progress To Date (Page One)
We started work on My Little Project in April, 2005, by removing accumulated snow and going over the motorhome to determine what would need to be done. By the way, this project is being done in Two Rivers, near Fairbanks, Alaska, so, yes, there is snow on the ground in late April.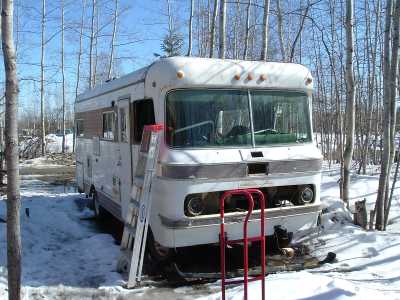 April 21, 2005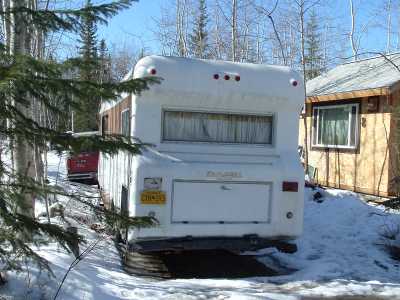 April 21, 2005
From the outside, at ground level, it doesn't look too bad, other than obvious age. However, one look at the roof revealed the primary problem. As is the case with many older motorhomes, someone had slathered the seams with caulking compound in an apparent attempt to stop leaks. I'm not sure why, but this seems to invariably aggravate the situation rather than cure the problem. Somehow, the caulking seems to both channel the water into the walls and roof and keep it there, leading to soggy insulation, extra weight, and rot.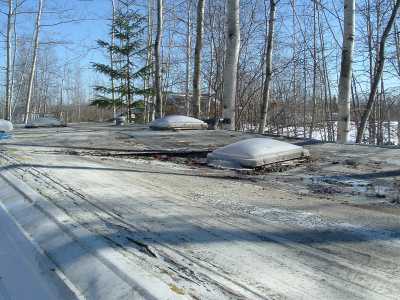 April 21, 2005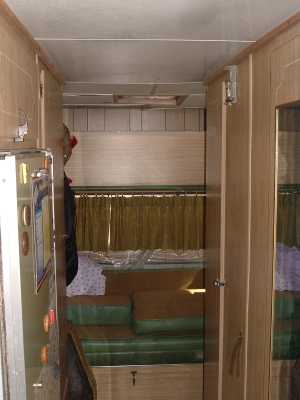 April 21, 2005
As with the outside, parts of the interior appeared to be in good shape. Someone had attempted to fix part to the ceiling with shower lining (vinyl-coated tempered pressboard). Unfortunately, this trapped more water in the ceiling, adding to the problems caused by the improperly sealed roof seams. However, the leaky roof was not entirely due to poor maintenance. The manufacturer, while using full length sheets of aluminum on the sides, chose to use shorter, spliced pieces on the roof. This decision meant additional seams that were just asking for problems.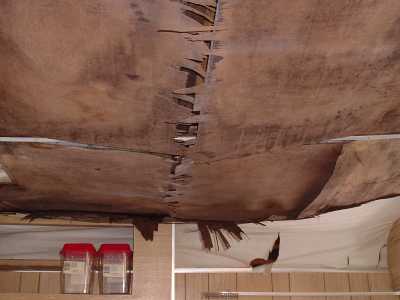 April 21, 2005
The problems with the roof might have served to discourage and even dissuade others from tackling this kind of a project. For us, however, it merely served to reinforce a decision we'd already made, which is to build a whole new body for the motorhome.