Welcome to Griffins' Portal
---
I know what you're asking ... "Griffins' Portal? I went to www.riffgan.com." ... Well, they're one and the same.
I even know your next question ... "What's a Riffgan?" ... (Good, ain't I?)
Riffgan is the result of an inebriated individual trying to say, "Griff's van." It stuck as a nickname and the van I had in high school became known as The Riffgan Van. That van, by a long contorted path, lead to many of the things that are (or will be) on this site.
---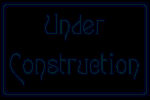 This site is perpetually under construction.
---
Currently the only thing available on this site is:
Griff's Custom Classic Motorhome Projects
---
This Page Updated: Thur, Jan 12, 2006
Copyright © 2005-2006 Michael D. Griffin
All Rights Reserved